Customer Care Representative
As a customer service call assistant, you will receive calls and emails from customers and will be required to handle their queries and complaints. You will be responsible for processing customer orders over the phone & face to face, returning customer call backs and providing excellent customer service. We will make sure to get you all the training and support to get started.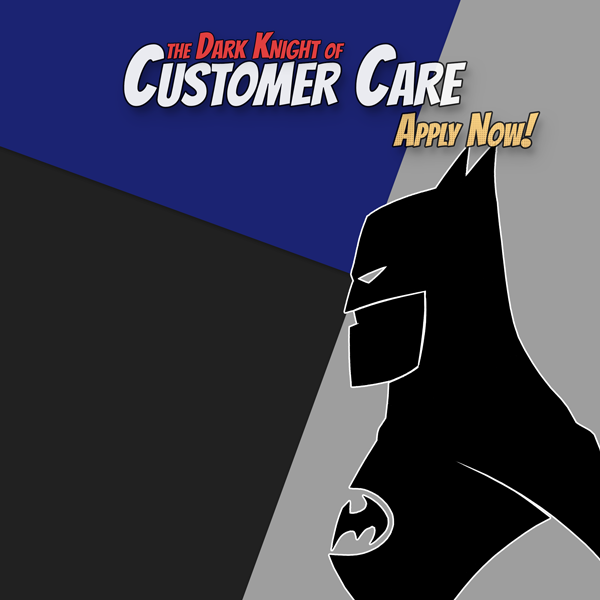 Key Responsibilities & Skills:
Responding accurately to customer enquiries via telephone, face to face and email, in a polite and professional manner

Handling customer complaints and solving problems to provide excellent customer service

Process customer orders and payments over the phone using in-house systems

Issuing refunds and compensation to customers when appropriate

Returning customer call backs

Provide help and advice to customers regarding their queries and questions

To be able to communicate and liaise effectively with other departments

To understand the organization's product range and keeping up to date with changes

To be able to use various systems to take payments, respond to emails, log orders and customer details

Must be literate in English & in the use of a PC and be comfortable with basic monetary calculations

Should preferably have previous experience in an Office & Customer Service environment

To be able to take the initiative, work alone and as part of a team

To be able to arrange for customers to return unwanted items
Pay and benefits:
37.5 hrs per week Mon to Friday 10am - 6pm

Pay will be equal to or above National Minimum Wage

20 days annual leave and 8 days bank holiday

Staff discount

Part of a small but growing team

Prayer Facilities
Please email your CV & Cover Letter to us.
Job Type: Full-time
Salary: £1,170.00 per month / 14k PA + (Dependent on experience)
About us:
We provide exceptional quality products at wholesale prices powered by great customer service. We are suppliers to wholesalers and retailers along with laundries, nursing homes, care homes, hotels and all other institutions. Our products are manufactured by ourselves ensuring excellent quality at highly competitive prices
Our offices are located inside Swan Lane Mill in Bolton which, in the 1900's was the world's largest (cotton) spinning mill! It's now a mill of historical interest and our offices are located within the complex.
Required language:
No recruitment agencies please